At Quayside Specialists, our team offers an extensive range of versatile lasers to help improve a wide range of conditions.
Who has time for ageing? Or always covering skin pigmentation? Or failing over-the-counter acne treatment, again? Not us! Our team here at Sydney's Quayside Specialists offer a range the world's most powerful and effective IPL (Intense Pulsed Light) laser technology. This form of light therapy improves signs of spotting, wrinkles, ageing, acne and much more by delivering light strength into your skin, stimulating skin cells and rejuvenating the overall area leaving you with healthy, radiant skin.
Sciton® Laser Treatments
Sciton® Aesthetic and Medical Lasers are non-invasive lasers that set new standards in treating skin conditions associated with ageing, sun damage, skin lesions and scarring, as well as acne. These lasers can address our patient's concerns through simple treatment plans arranged by your dermatologist; the results with these lasers speak for themselves.
Halo™ – Hybrid Fractional Laser
The Halo™ Hybrid Fractional Laser (HFL) changes the paradigm of laser therapy by offering an innovative approach to laser skin resurfacing. Halo™ delivers both an ablative and non-ablative wavelength to the treatment area. Put simply, combining these two wavelengths encourages a synergistic effect, successfully leading to ablative results with a non-ablative recovery.
The Halo™ HFL is renowned for the glowing, bright condition it leaves your skin in, while also treating signs of ageing and leaving your skin looking up to 10 years younger in as little as two treatments. This laser has a solution for your skin concerns, including:
Ageing Skin
Large Pores
Luminous Glow
Pigmentation
Skin Texture
Skin Tone
Sun Damage
The HFL can treat the hands and arms but the best results are achieved when it treats the face, neck and chest. This laser treatment also delivers many benefits such as no downtime post-treatment, minimal pain, and improvements in as little as 1-2 treatments (compared to traditional fractional laser treatments).
BroadBand Light (BBL)® Corrective
Worried visible freckles, skin pigmentation, signs of ageing or rosacea make you appear older than you are? BBL® is the most powerful and effective IPL laser on the face of the globe. BBL® energy allows your specialist dermatologist to target several skin conditions.
BBL® Corrective has a solution for your skin concerns, including:
Acne
Ageing Skin
Freckles or Spotting
Loss of firmness
Rosacea
Small blood vessels
How does it work? The energy delivered by this light will lightly heat the epidermis (uppermost layer of the skin). This heat will stimulate the skin cells to regenerate and build new collagen. The process aims to restore the skin's initial youthful condition, making it smoother, brighter, and clearer, giving the patients a more youthful appearance. Your treatment plan will be tailored to match your skin type and desired results which will be discussed in face-to-face conversation during your consultation.
Forever Young BroadBand Light (BBL)®
The Forever Young BBL® results have been clinically proven to correct skin damage and target and prevent visible signs of ageing skin. This non-invasive laser therapy provides light energy to the epidermis (most outer layer of the skin) and dermis (most inner layer of the skin) delivering visible, long-lasting improvement after just one treatment.
Forever Young BBL® has a solution for your skin concerns, including:
Ageing Skin
Elasticity
Pigmentation
Skin Texture
Skin Tone
Sun Damage
Patients who undergo this treatment have no downtime required, so you can resume your daily activities and exercise as soon as you finish each treatment.
Forever Clear BroadBand Light (BBL)®
Forever Clear BBL® brings an incomparable, simple process for our acne-prone patients. A lot of the acne patients we see have tried countless treatments; varying from medications, topical creams, over-the-counter drugs, however in the end they find themselves out of pocket with no improvements shown. Sound familiar? Let's leave over-the-counter drugs and futile creams in the past and delve into Forever Clear BBL® solutions. Because why deal with the wait and potential poor adverse effects when you can have clearer skin in just a few short treatments?
Forever Clear BBL® has a solution for your acne concerns, including:
Acne Fulminans/Acne Maligna
Conglobata Acne
Cystic Acne
Nodular/Nodulocystic Acne
By any name, severe acne is something that should be taken seriously.
The process first uses a blue BBL light to treat the skin, aiming to eliminate acne-causing bacteria even at its deepest, hidden in the pores. The skin is then treated with a yellow BBL light to reduce inflammation, redness and acne-associated irritation, aiming to brighten your skin to be healthy and luminous. Depending on your acne's severity, the improvement and progress made, one of our dermatologists may also treat the skin with SkinTyte II™ infra-red light in gentle pulses to initiate the body's healing process. SkinTyte II™ is a light technology often used to deeply heat your skin while cooling and protecting the entire treated region, for added benefit.
All of the Sciton® BroadBand Light lasers offered at Quayside Specialists (excl. The Halo™ Hybrid Fractional Laser) are non-ablative; ablative lasers work by removing the top layer of skin, while non-ablative lasers work by heating up and activating the underlying skin tissue (without harming the surface) so that your body produces new collagen.
Your treatment will depend on several varying factors that will be established during your initial consultation at Quayside Specialists in Sydney, however, no two treatments are the same. Our team makes an immense effort to ensure all treatments are personalised and fit each patient's skin needs.
ProFractional Laser by Sciton
The ProFractional laser by Sciton is one of our best-resurfacing methods, convenient for patients with minimal downtime. Unlike full resurfacing, which removes the entire surface area of a treatment site and may require downtime, the ProFractional laser ablates narrow needles into the skin, covering a small section of the treatment area. This action triggers the body's wound healing response while leaving the surrounding tissue intact for rapid healing. ProFractional also brings many benefits, including a shorter healing time for patients and outstanding results ranging from subtle to dramatic, depending on the case.
Vbeam Perfecta Laser by Candela
The Vbeam Perfecta is the "gold standard", and one of the world's best selling pulsed-dye lasers. The laser is effective in treating broken blood vessels and rosacea, as well as other skin conditions such as acne, pigmented scars or lesions, wrinkles and fine lines, and other signs of ageing. As a matter of fact, this laser is so safe and effective, it can be used on children to treat port wine stains. Some of its many benefits also include the little side effects and risks it carries, as well as its astounding and lasting results.
The treatment itself is very simple for the patient, quick and virtually pain-free. During this appointment, your dermatologist will remove any sunscreen or makeup you have on (you will be advised to come in with clean skin before your appointment), and place a pair of safety eye goggles on. The patient will then be reclined in a seat and the treatment will proceed for just a few minutes.
You may appear a little red in the areas treated post-treatment, or "puffy", however these side effects are temporary and will subside with time. Whilst every patient and their treatment plan is different, typically our dermatologists will see patients for a maintenance appointment every 3 to 12 months, to help improve and maintain results.
SmartLUX LED by Cryomed
The LED is used for an array of treatments which lead to skin rejuvenation and resurfacing. Light penetrates the subcutaneous tissue, where mitochondria absorb the photon light energy and are energised. This results in cells reproducing faster and functioning like younger cells that produce more collagen and elastin. This improves blood circulation, making the skin look younger and healthier within 2 to 6 weeks.
The LED laser enhances post-laser and post-surgery wound healing whilst reduces pain, bruising, edema, erythema and scar formation. It can also improve cell reproduction and rejuvenation as well as your skin tone and texture whilst alleviating wrinkles and inflammation.
Photodynamic Therapy
Photodynamic therapy uses a drug that is activated by light, called a photosensitiser or photosensitising cream/agent, that will kill the cancer cells. The light can come from a laser or other source, such as LEDs. Photodynamic therapy is also called PDT. Photodynamic therapy is most often used as a local treatment, which means it treats a specific part of the body.
First the doctor or dermatologist gently scrapes the area to remove any dry skin or crusting. First, you will receive a photosensitiser. The drug might be taken by mouth, spread on the skin in the form of a cream, or given through an IV, this all depends on the location of the tumour.
After 24 to 72 hours the photosensitiser will remain in cancer or precancer cells. The doctor will then be able to detect the cancerous cells. Then your tumour will be exposed to the light source. How the light is applied depends on where the tumour is. For skin tumours, the light is aimed right at the cancerous cells. For tumours in the throat, airways, and lungs, your doctor will insert an endoscope down your throat.
The side effects of Photodynamic therapy can include swelling and redness. This should ease up after a few days. PDT can generally cause a burning, stinging or tender feeling in the treatment area, particularly to the face.
Your doctor may treat you with a cold-water spray or an ice pack, your doctor may even give you a local anaesthetic to help ease any discomfort. After the procedure, the area is covered with a bandage. For skin cancers, PDT is usually repeated after one week. Usually, you will have photodynamic therapy as an outpatient, this means you go home after treatment and don't need to spend the night in hospital. You may have photodynamic therapy alone, or you may have it along with other cancer treatments.
Photodynamic therapy limits damage to healthy cells because the photosensitisers tend to build up in abnormal cells and the light is focused directly on them. Photodynamic therapy does not cause scarring, which makes the treatment perfect for people with skin cancers and precancers.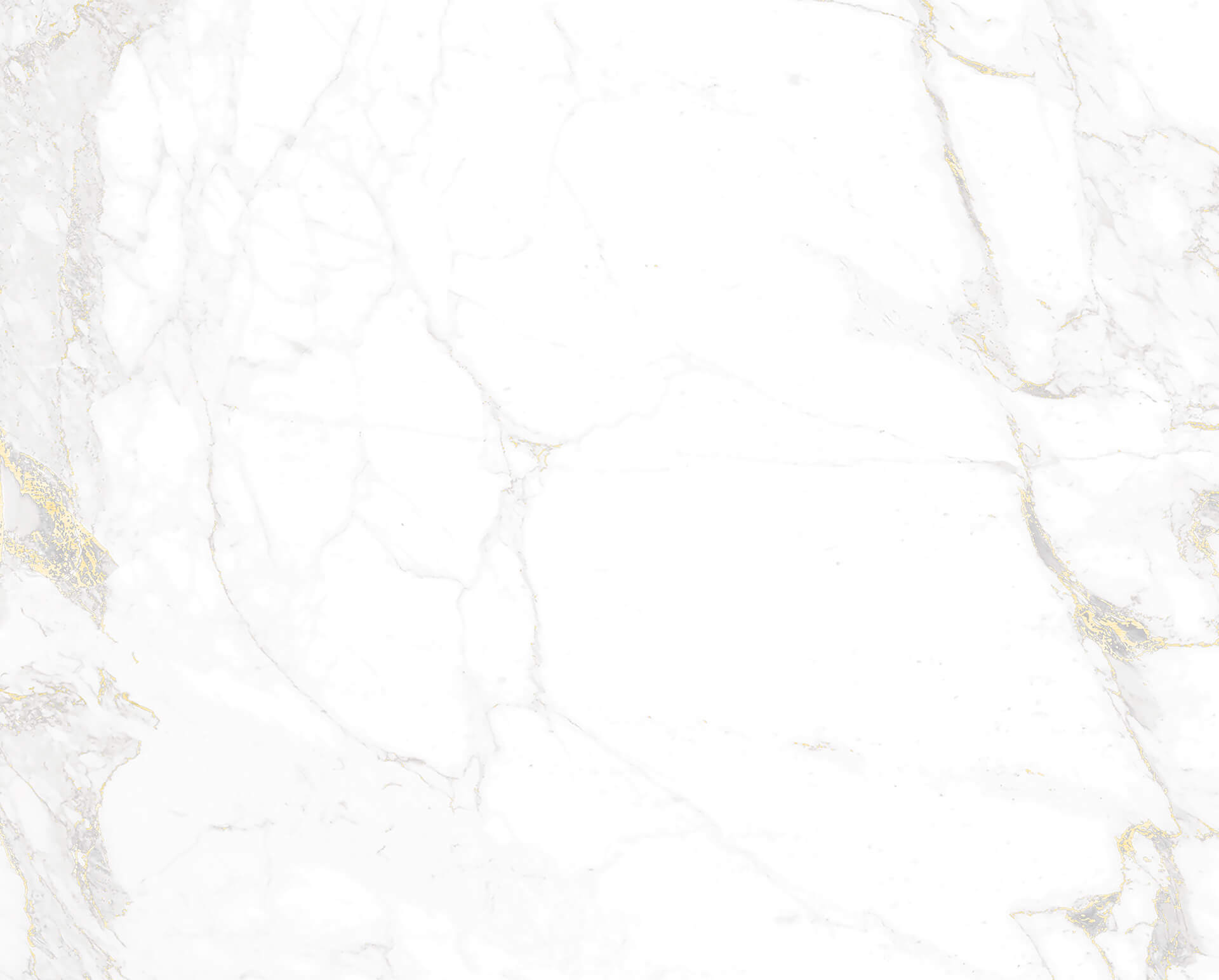 Ask a Question
Please complete the form and one of our friendly team members will be in touch to answer any questions you may have.
Book an Appointment
To book an appointment please complete the form and a member of our friendly team will be in contact to confirm your request.
Do's and Don'ts after Laser Treatment
After your laser skin treatment, you must follow some post-treatment care instructions to maintain optimal, healthy and lasting results. Our team advises patients to avoid alpha-hydroxy acids (AHAs), beta-hydroxy acids (BHAs) and avoid treatments containing retinol, as well as exfoliating or products containing exfoliating ingredients. It is also highly advisable to avoid sweating; this could include high-impact activities or strenuous exercise.
Instead, you can do your skin wonders by keeping hydrated, clean, moisturised and protected from the sun.
Risks associated with laser treatments
Risks associated with ablative laser treatments include:
Acne – Applying thick creams or bandages to the treated area post-procedure may worsen acne or result in temporary acne. It is essential that you follow your dermatologist's post-treatment care plan to ensure optimal results.
Infection – Ablative laser treatments may pose a risk of a bacterial infection or a flare-up of a previous skin condition. For example, if a patient has had the herpes virus, or is prone to cold sores, you may not be able to undergo the treatment. All previous medical history will be discussed during your consultation.
Redness / Swelling – The area of the skin treated may temporarily become itchy, inflamed, or present signs of redness. If a patient has had a pre-existing skin condition, such as rosacea, redness in the skin may be more intense or last several months as the skin condition's aggravation can contribute to the skin's redness.
Scarring – Any ablative laser treatment poses a minor risk of permanent scarring; however, this is unlikely.
Risks associated with non-ablative laser treatments include:
Infection – Ablative laser treatments may pose a risk of a bacterial infection or a flare-up of a previous skin condition. For example, if a patient has had the herpes virus, or is prone to cold sores, you may not be able to undergo the treatment. All previous medical history will be discussed during your consultation.
Redness / Swelling – The area of the skin treated may temporarily become itchy, inflamed, or present signs of redness. However, this should only be temporary and last for a few hours or up to a day.
Your dermatologist may not recommend laser treatment or may advise against it if you have had radiation therapy to the face, are prone to cold sores, have had or are present with the herpes virus, or are pregnant or breastfeeding. Your laser treatment eligibility will be discussed further during your consultation with our specialist team.
Laser Technology FAQs
Our experienced team have answered frequently asked questions regarding this topic and its treatment. If you have a separate question or concern, don't hesitate to get in touch with our team.
Laser skin resurfacing treatments are typically safe when completed by a board-certified dermatologist.
Anyone considering laser treatment, however, should be aware that laser skin resurfacing complications do arise. Before proceeding any treatment, you must feel fully informed of any risks or limitations, the process, the recovery and settle any concerns during your consultation.
For the majority of our patients, the typical amount of laser treatments needed can vary from four to six laser sessions, depending on the severity of your skin condition and established treatment plan. These laser therapy sessions can be spaced out by six-week intervals, meaning a treatment plan can take anywhere from nine months to one year.
Here at Quayside Specialists, our specialist team have curated several suitable laser skin therapy packages for those who are new to our clinic or unsure of what treatments or how many treatments they may need. View our Skin Packages today or feel free to make an online enquiry to our team.
Whether your skin is able to easily form scars or barely at all – although it can be easier for some to scar than others – it is important to keep in mind that all ablative laser skin treatments pose a risk of forming scarring as the procedure uses heat and light therapy to treat skin cells.
Therefore, there is a posed risk of developing scars after ablative laser skin treatments.
Laser Treatment Sydney CBD
When you come in to see our dermatologists at Quayside Specialists, Sydney CBD, our team will ensure you feel self-assured about your decision and are fully informed on all the options suitable for your skin needs.
Contact us today to book a consultation or make an enquiry.